Steve Roesch

Broker

in Portland, OR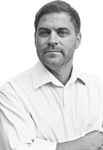 Expertise Types
Auction, Buyer Broker, Condominiums, Foreclosure, Land, Mortgage, New Homes, Property Management, Relocation, Residential, Residential Investment, Short Sale, Single Family Homes, Townhomes
In 2016, Steve Roesch franchised NextHome Realty Connection with the conviction of this principle: to deliver unparalleled service to every client, while providing agents with top-notch resources and a thriving environment to achieve success both personally and professionally.
Experiencing the Pacific Northwest for the first time in the early 1980s, Steve had the advantage of growing up on each side of the Willamette River, in both rural and suburban settings . This would later give him a significant advantage over his peers as he had developed a well-rounded education in all of the Portland areas and what they offered to their residents.
Entering the Oregon real estate scene in the late 1990s, Steve mentored with some of the best agents in real estate, including a successful family member, who provided him with knowledge and experience that he would continue to use to execute his vision.
Today, Steve has expanded NextHome Realty Connection to include offices located in Portland, Hillsboro, and Vancouver, Washington. Each of his agents receive one-on-one training and mentorship opportunities, enhanced by Steve's wealth of experience in the industry. Provided with cutting-edge technology, informative continuing education classes, and team-building opportunities, Steve strives to guide the agents of NextHome Realty Connection as they continue to grow their client relationships and businesses.
In his spare time, you can find Steve cheering on the Timbers at Providence Park, spending time with his family in Hood River, sipping the best craft brews that Oregon has to offer, or hitting the slopes at Mt. Hood.