Irina Dobrotolyubov

Agent

in Portland, OR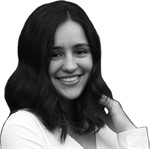 Languages Spoken
English, Russian
Expertise Types
Condominiums, New Homes, Residential, Townhomes
Irina Dobrotolyubov is an agent based in Portland, Oregon. She is bilingual, speaking both English and Russian, and is eager to help Russian-speaking Portlanders with their real estate needs! Irina is passionate about serving others and will always go the extra mile to ensure each transaction runs smoothly.
When working with Irina to buy or sell a home, you can expect clear communication and loyalty. She will always take the time to make sure every question is answered and every client is left happy with her work.
Though Irina was born in Beltsy, Moldova, she has been living in Portland almost all her life. She loves to explore nature through hiking and camping. When she's not out in the great outdoors or helping people with their homes, she is relaxing with her husband and a delicious cup of Stumptown coffee.